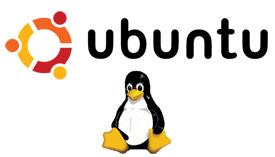 At the heart of any dependable network sits your Unix Server. And while Unix Servers will run 24/7 for years, they need administration. Webfoo Unix System and Network Administration provides everything your company needs to keep your network up and running.
The secret to a smooth running Unix server is Unix Upgrades and Security patches. Webfoo seamlessly maintains this aspect of your I.T. administration without drama.
Moving up to a Unix server can seem like a daunting step, but Webfoo makes the jump easy. After visualizing your needs and expected growth curve, Webfoo installs and configures the Unix server that will deliver on your current and future I.T. demands. Webfoo also takes advantage of the increasing power of machines by installing more powerful servers capable of running multiple operating systems in a virtualized environment. This multi-operational approach saves you money and power usage by combining the capability of many machines into one.
Network implementation is a Webfoo specialty. It's not glamorous. But it is an essential part of every Network. Connecting a myriad of cables, making it all secure, and making it easily upgradeable are hallmarks of sound network architecture. Testing each and every component for functionality comes standard with every Webfoo network implementation. When Webfoo is done, your install is clean, functional, and ready for whatever comes next.
Being that ready takes a backup plan and Webfoo helps you implement that plan with a Fault Tolerant infrastructure. The more we depend on the digital storage of data, the more essential Fault Tolerant I.T. is becoming. Lost data and crashed systems can mean disaster in today's high demand computing environment. With designed redundancy, Webfoo server systems function seamlessly during even the most extreme crashes.